Continuing from the last post
Understanding your Toddler (Part I)
, let's understand the various Toddler Personalities and also the tips and tricks to handle them well.
1. The Leader
Characteristics-
Curious and a sense of wonder
High level of Confidence and self-esteem
First to volunteer for activities
Domineering
How to Handle?
Let them make small decisions concerning themselves at home like which clothes to wear? Which book to read?
Sometimes, the teachers should help others to take lead and suggesting the 'Leader' to co-operate.
Image Source: http://www.more4kids.info
2. The Pet
Characteristics-
Happy to do what parents or teachers say and will make an effort to impress them.
Loves to socialize and please others.
Could be domineering at times, specially when asked to take up roles and responsibilities.
How to Handle?
Praise their actions and not them for being nice, clever or smart.
Expose them to more learning experiences which can develop them into good leaders.
Image Source: http://www.goodeveningworld.com
Characteristics-
Loves to be center of attention.
Independent and friendly
Helpful to peers
Adapts well to changes
How to Handle?
Pair them with quieter children and with those who may need help to bring out their best.
Educate them about dangers of being overly friendly.
Characteristics-
Cooperating team player
Wait for others to make decision.
Shy and less confident
How to Handle?
Let him do simple tasks to build up his confidence.
Pair them up with somebody who can lead them and boost their confidence.
Praise and encourage them often.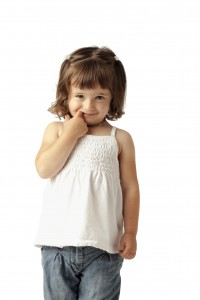 Image Source: http://digitalizuj.me
Hope you are getting some idea about how to kids are and how to handle them to bring out their best qualities... keep reading for other personality types and share your parenting experience!
Signing off...
You may also like to visit
Kids Corner
for links to related posts